video podcast series THE BASHKIR'S SHIP BRIDGE
Our video podcast series 'The Bashkir's Ship Bridge' is coming soon!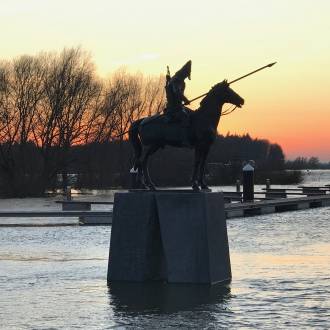 1 The Bashkir's Ship Bridge || Back to 1813- who were these Bashkirs?
This exciting series seeks to reveal the political backdrop to Beethoven's life, and in particular the heroic acts of the 1st Bashkir Regiment who played such an important role for the liberation of the Netherlands, then under Napoleonic rule. In this series we will take a stroll around the key sites where this story unfolded with our wonderful story tellers Irene and Mark, followed by music of the period on contemporary instruments to take you back to 1813!
In this episode, Irene Kuiper and Marc Krone will set this walking tour in motion with the background to this story: what was happening up to 1813 which led to this miraculous bridge? Who were these Bashkir's? What has this got to do with the Netherlands and Europe today?
We will also hear powerful music by pianist Kaoru Iwamura and Guy Sonnen to evoke the turbulence of this period in history!